English Premier League giants Liverpool had one of the most strange seasons last campaign and also had to face a couple of weird moments as well. After starting last season as the league's champions, they had their title to defend but they were unable to do so and they eventually lost their crown to Pep Guardiola's Manchester City after enduring a torrid campaign. City also had a mixed campaign as well but they bounced back from their poor form and conjured a remarkable turnaround that saw them emerge as the Champions of England.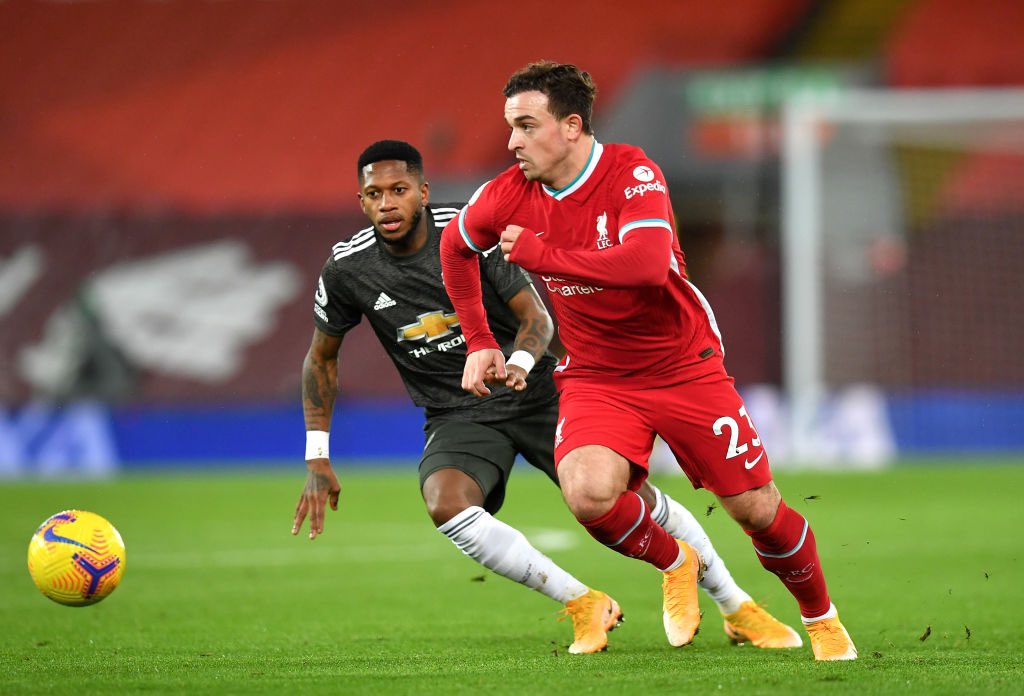 For Liverpool, one of their objectives next season will be to fight and challenge Manchester City so they can retain their crown, and to do so, they are expected to engage in some activities in this coming summer transfer window. While they are expected to sign some new players in the window, they are also expected to lay off some players who have been deemed surplus to requirements at the club. Here are some of the players that could be leaving Anfield this summer.
Xherdan Shaqiri
The winger has continued to dive into his thirties and he is still currently not getting enough game time on the pitch. He has been receiving offers to leave the club and could evaluate his options this summer in what could see him leave Anfield.
Alex Oxlade-Chamberlain
The former England international midfielder is also one of the names on the list of likely exits. He has offers from Everton, Crystal Palace, and Wolverhampton Wanderers. After fully recovering from his injury, his next plan could be to seek a move away from the Kop.
James Milner
The veteran midfielder could also be heading for the exit this summer. Having been restricted to game opportunities under Klopp, he could have his heart set elsewhere before considering retirement.